Author of eight books ranging from white collar crime exposés to adventure travel and historical novels. While compiling material for this section I discovered to my astonishment that one of my books was selling in the electronic marketplace for £222, representing I suppose a bookmark of sorts, though I don't know why that should be and hasten to point out that not a penny of that amount goes to the author.
---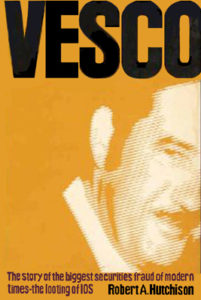 How an international swindler with close ties to the Nixon White House bamboozled the board of Bernie Cornfeld's IOS empire, seized control and looted it of $220 million. He then tried to buy immunity from prosecution by making an illegal cash contribution to the Committee to Re-Elect the President, before fleeing into exile.
Published by Praeger Publishers Inc., 1974.
---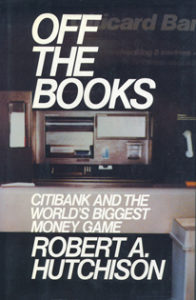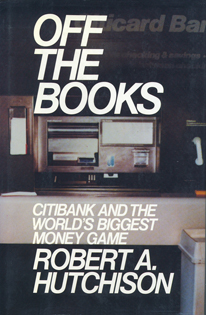 How the world's biggest commercial bank used shady book-keeping practices to manipulate the foreign exchange markets and manufacture millions of dollars in profits. Mounting an aggressive legal offensive to whitewash its off-booking practices the bank and its senior employees escaped prosecution.
Published by William Morrow & Company, New York, January 1986.
---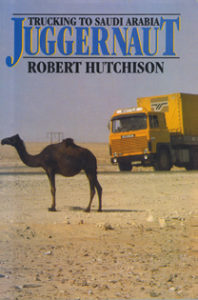 Travelling the world's most dangerous overland trade routes from the UK to Saudi Arabia in a 40-ton semi-articulated truck, braving along the way bent Turkish traffic police, Saddam Hussein's vicious secret police and suspicious Saudi customs inspectors searching for drugs and pornography.
UK edition published by William Heinemann, 19 November 1987
---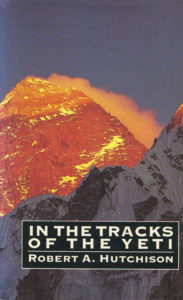 A winter's search in the shadows of Mt Everest for the elusive yeti. Hutchison is accompanied in this quest by a Sherpa family from Pangpoche and shares their customs and lifestyle while getting to know the monks of Tengboche Monastery. He follows a dual set of mysterious tracks from the high yak pastures under Cho Oyu to the forests around the village of Phortse, 20 miles southwards, but fails to sight a single yeti.
Published by Macdonald, London, 1989
---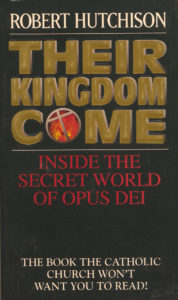 A look behind the curtain of secrecy that shrouds the extreme right-wing of the Catholic Church, exposing a vast financial network and connections to organised crime. With a cast of crooks and cardinals it unveils a world of intrigue and dirty tricks that leads to the murder of Italy's leading banker, Roberto Calvi, found hanging under London's Blackfriars Bridge.
Published by Doubleday, a division of Transworld Publishers, September 1997
---
Published by the Lotus Collection, an imprint of Roli Books, New Delhi, in 2010. Paperback edition published in 2015
Frederick "Pahari" Wilson – the Raja of Harsil –was a deserter from the British Army at the time of the First Anglo-Afghan War. He introduced commercial timbering to the Himalayas, becoming the richest man in northern India and the inspiration for Rudyard Kipling's The Man Who Would be King.
Visit the Raja of Harsil website
---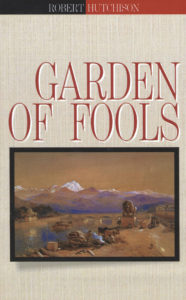 Published by Palimpsest Books, New Delhi, 2012
The fictionalised biography of Proby Cautley, a British engineer in India in the 19th century. A clergyman's son from Constable country, he had one goal in life: eradicate famine from northern India. He devoted his life to building the Ganges Canal, largest irrigation project of its day, for which he was knighted by Queen Victoria.
---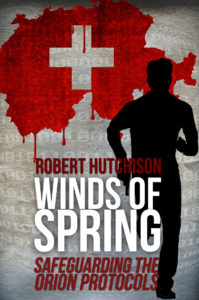 Published as an eBook in 2013.
A fictional account of a refugee uprising in Lausanne that left the city in smouldering ruins.
Amazon lists it among its Kindle Books, retailing at $8.87
---
SaveSave
SaveSave