Jimmy Roosevelt objected to my claim in a Sunday Telegraph article that he had accepted a paid IOS board membership at $100,000 a year while serving as a US Ambassador. The article also claimed that in a fit of jealousy his wife stabbed him in the back with his US Marine Corps dagger. Roosevelt sued for libel in the High Court of London. The trial lasted several weeks and after accusing me of lying under oath he dropped the suit when the defence produced a letter from IOS setting out the terms and monetary consideration of his employment.
By then I was following the antics of a Canadian swindler, Allen Samuel Manus, who lived with his pretty wife between Monte Carlo and Palm Beach, Florida. Manus had bilked millions out of unsuspecting investors by promising fabulous returns if they followed his stock recommendations. Greed is like manna from heaven for swindlers. They live off it. Manus wetted his victims' appetites with a collection of corporate shells into which he folded near-worthless assets. In 1975 I wrote an article in The Financial Post of Toronto under the headline "The Film-Flammer who Forgot his Suitcase". The Film-Flammer was Allen Manus and the suitcase contained worthless shares of Europa International and International South African, two of his corporate shells. Manus was expelled from Monte Carlo. He sued the author and the Post for $42 million in damages in the Supreme Court of Ontario. The trial lasted three and a half weeks. Facing contempt of court and perjury charges, Manus abandoned his libel action, forfeiting his deposit and handing the defendants a dramatic victory.
The Manus affair led to Michele Sindona and from Sindona to the demise of Milan banker Roberto Calvi, both responsible for major banking scandals with international ramifications. They were regarded in their day as among the most innovative bankers, stars of the international financial scene. Sindona, from a small town in Sicily, came to control Milan's Banca Privata Italiana, Zurich's Amincor Bank and New York's Franklin National Bank, at the time the US's 19th largest commercial bank. He had close ties to the Vatican, the Mafia, the CIA and Nixon's White House.
After Sindona's empire came unstuck, the Italian authorities appointed a liquidator for his Italian bank. Sindona had Giorgio Ambrosoli murdered. When Franklin National became the biggest bank failure in US history, Sindona was charged with 99 counts of fraud and embezzlement. I had started looking into his affairs well before his downfall and wrote a series of articles about him in the Sunday Telegraph. In an unsuccessful attempt to gag me and the Telegraph he threatened legal proceedings. A writ was issued in London. The writ never came to anything, the banker allowed it to lapse. But it was a warning. Be careful when stepping on the toes of big time crooks. Sindona's empire subsequently collapsed.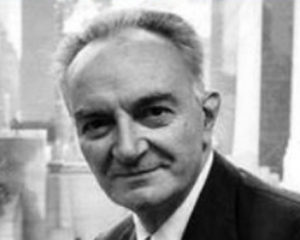 The Vatican bank – IOR, the Institute for Religious Works – lost $72 million, the Mafia a similar amount and in an attempt to plug the hole he removed $45 million from Franklin National. He was arrested in New York and sentenced to 25 years in prison for fraud, but was extradited to Italy and given a life sentence for the murder of Giorgio Ambrosoli. He died in his prison cell not long afterwards after drinking a cup of coffee laced with cyanide.
My pursuit of white collar criminals gave me an education in libel law. I received nuisance calls in the middle of the night and threats against my family. I was told if ever I made a mistake in reporting the facts I would be tied up in litigation for the rest of my life. The pressures became enormous. Sooner or later I was bound to make a mistake. To err is human. And so I began to look around for less litigious subjects: a search for the yeti, for example. The yeti doesn't sue. Or following the careers of long-distance freight drivers. They don't sue either. Or historical characters long dead. You can't libel the dead.